2021 Completion Acceptance
On July 12, 2021, NE handedover Cipla Qidong Inhalant New Facility Project to client successfully.
The project is located in Qidong Pharmaceutical Industrial Park. Throughout the project, NE is responsible for the design, procurement support, construction management and CQV services and Jiangsu Qi'an Construction Group Co.,Ltd. performs the general contractor and Yilian acts as BMS/EMS contractor. NE, along with the general contractor and the other contractors, pulls together to have realized that:
Site construction had commenced since the end of September 2020;

QC laboratory had been completedand delivered for client's regular operation by March 2021;

IQ/OQ of Production Building and Warehouse had been completed by the end of May 2021, which takes 8 months intotal;

The total safety labor-hour on site is over500,000hrs, without any safetyaccident.
Despite the COVID-19 pandemic which forced the workers to leave for home three weeks in advance before the Spring Festival, NE sticks to maintain a high level of quality control and achieves that the construction period and quality meet the expectations of the client through a series of management methods for dynamic adjustment ofthe construction period, which has been highly recognized by the client.
In addition, NE strictly controls design changes and achieves both goals of fewer times and lower cost on the design changes, making that the on-site cost management & control is beyond the expectations of client.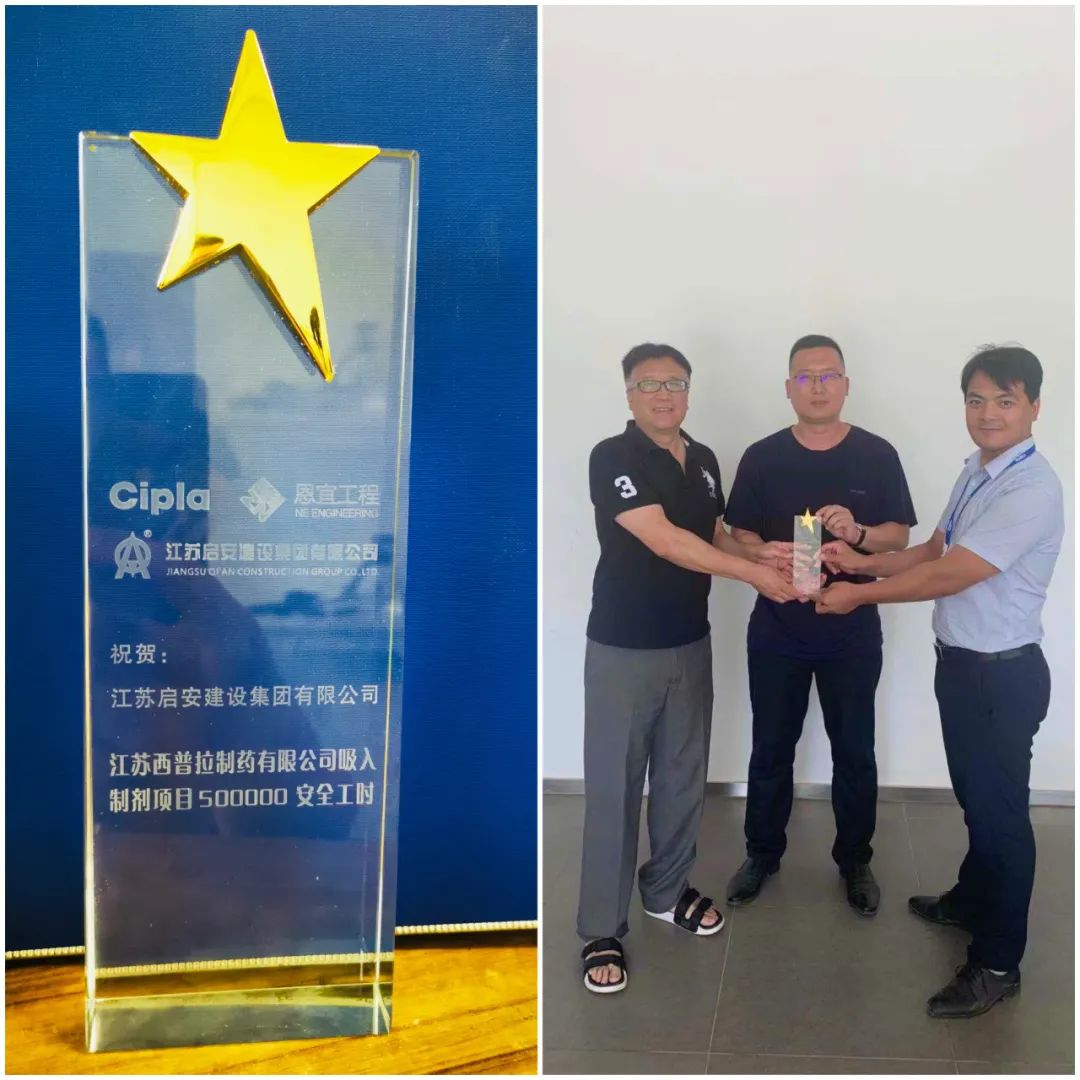 Refer to Cipla 启东医药产业园区吸入制剂项目于2021年7月12日竣工验收正式圆满交付! (qq.com) for more details.